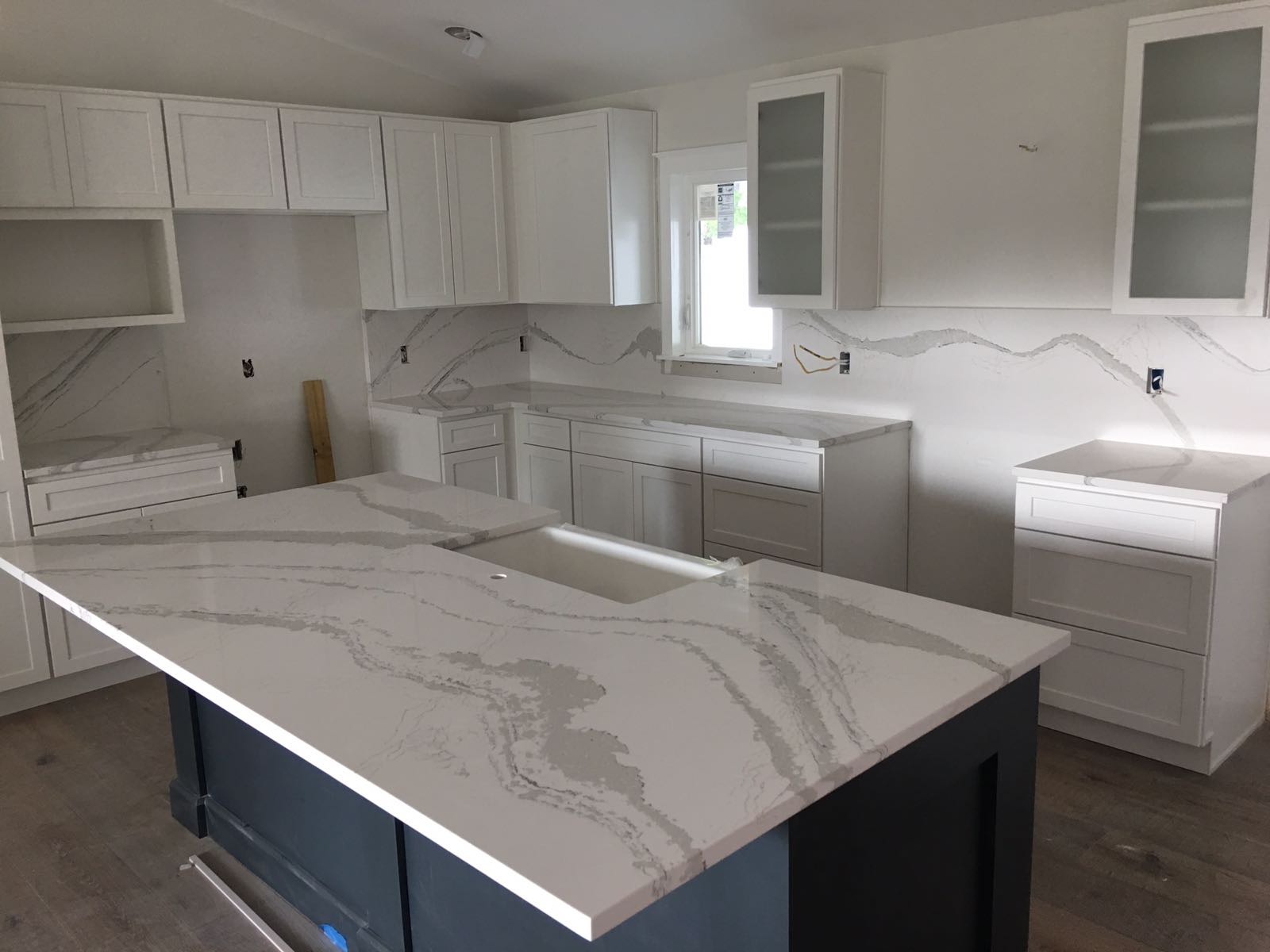 Although you may have thought once you picked your granite variation your selection was complete, you actually have one more choice to make – the granite edge for your countertop. While it may seem like a small detail, granite edges can actually make a large difference in the way your countertops look. Besides aesthetics, depending on your lifestyle, certain granite edges may work better for your home.
Read on to learn about some of the most popular granite edge options for countertops to make your selection a little easier.
1. Square
While a square countertop edge may seem basic, the clean lines it offers will work great in modern homes, or a home with an already busy kitchen. The main concern people have with the idea of a square granite countertop is that it will be incredibly sharp, but luckily small grooves are added to soften the otherwise sharp corner. The best part of square-edged countertops is that this cut is almost always included at no additional charge!
2. Laminated Edges
Behind square edges, laminated edges are one of the most popular for granite countertops. The purpose of a laminated edge is to make an otherwise thin piece of granite look thick. Granite is typically cut with a thickness of 3mm, but the addition of laminate, the laminate will make the granite look 6mm thick. The largest drawback of laminate edges is they can be costly, but the cost is largely dependent on the level of detail in the edge you choose for the laminate.
3. Half Bullnose
An easy way to think of the half bullnose cut is to imagine the top of the granite edge rounded, while the bottom is still square. Half bullnose cuts work especially well in showing off the thickness of your granite as they show a greater cross section of the slab. This style works well in a wide range of home styles including traditional and contemporary homes.
4. Full Bullnose
While half bullnose cuts only have a rounded cut on the top of the edge, a full bullnose is rounded on both ends. Full bullnose cuts are especially popular in Spanish and Mediteranean homes, but they are considered an upgrade and can add $20-$36 per linear foot to the installation cost. In addition to the aesthetics, full bullnose edges are exceptionally safe – perfect for small children.
5. Beveled
A beveled edge gives granite a classic look and makes your countertops look as if they were cut from real stone – even if they have laminate edges. To create a beveled edge, a cut is made at a 45-degree angle, either on one side of the edge or on both – depending on your preference.
6. Ogee
One of the most premium granite edge cuts available, an ogee cut resembles the letter S and uses two arches to create a detailed curve. This cut is ideal for traditional or Spanish style homes and is truly timeless. Like full bullnose cuts, with an ogee cut you also won't have to worry about sharp edges.
Now that you better understand the various granite countertop cuts available, do you know which one you want for your home? For all of your granite countertop needs, give Legacy Granite a call!