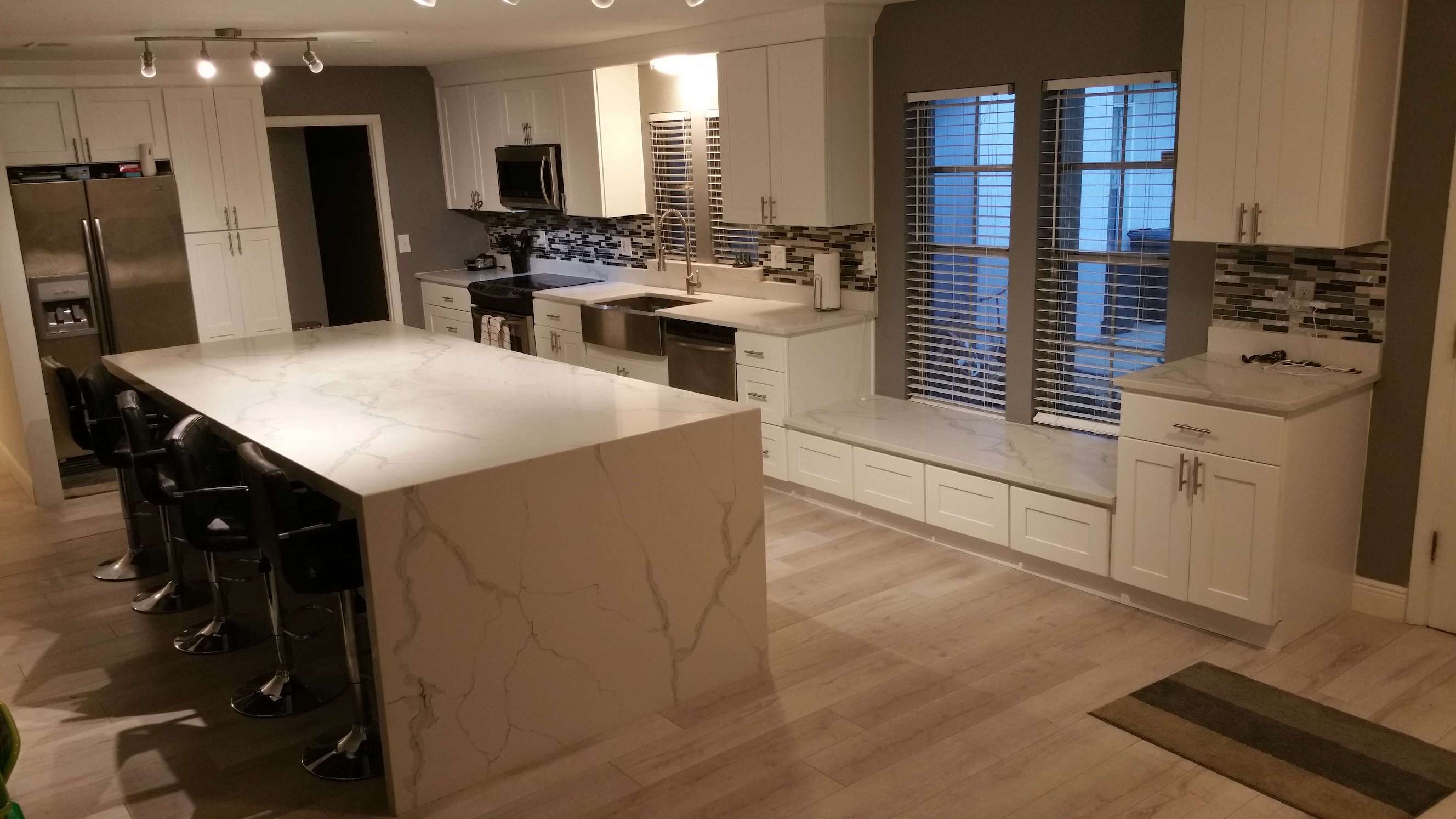 Whether you're remodeling your home or business, or starting from scratch, one of the focal points of your property is going to be the marble used for your countertops or flooring. With so many options however, it can be difficult to choose which marble will not only look the best in your space, but also serve as a functional component of your home or business. Before you make your marble selection, take a look below at some of the different marbles you may come across in your search and the variances in between them.
Marble's Origin
Although there are so many marble varieties, they actually all are derived from metamorphosed limestone or dolomite. No matter the marble variety, they're all extremely durable and can be used for a wide variety of uses including art, construction and of course, countertops and floors.
Now let's take a look at the different marble varieties you can choose from!
Griotte:
Commonly seen in France, Griotte is a deep, cherry red marble that often has spots of deep purple and bright white veins.
Pavonazzo:
Made in Italy, this creamy white marble has veins of yellow, blue and red.
Tuckahoe:
This marble is made in New York and has veins of rusting materials like hematite and pyrite that create lines of browns and oranges.
Not all marble is pure marble either, some varieties have veins of other minerals. For example:
Cipollino:
A marble that origins in Greece, Cipollino is a white marble that has wavy veins of green mica, chlorite and epidote; many people say the appearance is reminiscent of alligator skin.
Lahn:
Lahn marble from Germany contains fossilized coral reef.
Red Verona:
This Italian marble contains fossil ammonites and belemnites, two ancient types of mollusks.
Some marbles aren't even technically marble! For example:
Connemara:
Also known as Verd Antique, Connemara is a mottled green and white marble that technically isn't marble at all. Connemara is actually made from broken rock pieces that were cemented together.
Tennessee:
This marble is made from a dark pink crystalline limestone and is largely used throughout the United States.
Ashford:
This black marble is actually made from limestone and is frequently used for decorative inlays.
Now that you have a better understanding of what marble is and the types that are available, are you ready to make your selection for your home or business? For all of your marble countertop needs in Austin, give Legacy Granite Designs a call today!